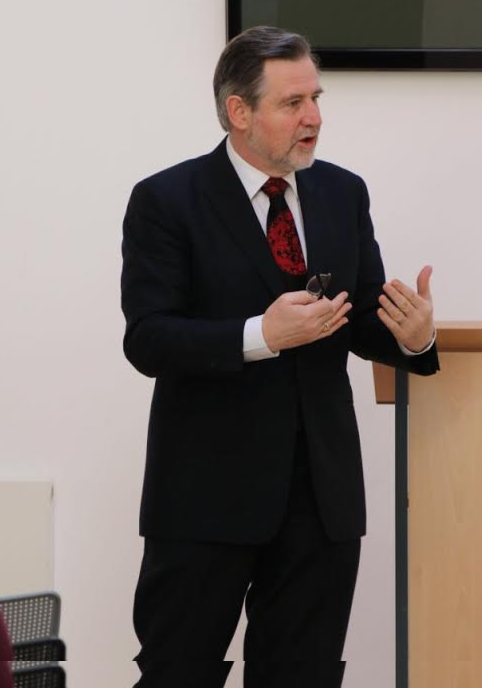 Last week, Barry addressed over 80 young people at the Bath and North East Somerset Youth Climate Summit, organised by Green Vision and hosted by Kingswood School. The summit focused on how the Paris climate talks have influenced the political agenda, how we can transition to a low carbon future, and how young people can get involved and make a difference.
Isabelle Thornton, Lead Facilitator and Co-Organiser of the Youth Climate Summit said: 
 "We were incredibly lucky to have Mr Gardiner as part of the event this year. An incredibly talented speaker, he gave a fantastic overview of the importance of politicians in dealing with environmental issues, the significance of the Paris talks, and the major issues acting as a barrier to international progress in combatting climate change. He then led a very popular workshop in which he worked closely with a group of about 20 young people to give them deeper insight into the role of a politician and the problems that our generation will have to face. He dealt fantastically with making his talk accessible to all attendees, despite the ages ranging from as young as 12. I would consider him a powerful voice in reaching out to the next generation of voters. We are very thankful that he took the time to come and participate in our event and would be keen to have him involved again in any capacity."
Jake Bishop-Ponte, an organiser of the Youth Climate Summit said: 
"Barry Gardiner was without doubt my highlight of the event. Not only was he immensely entertaining, but also incredibly insightful. Yet his most remarkable feature was his impartiality. Had I not known beforehand, I would never have guessed that he was a Labour MP (I mean that in the most flattering way). In comparison to many other politicians I have met, he really stood out to me as somebody who not only knew what he was talking about, but held a genuine interest."