Stop the Tory Solar Tax Hike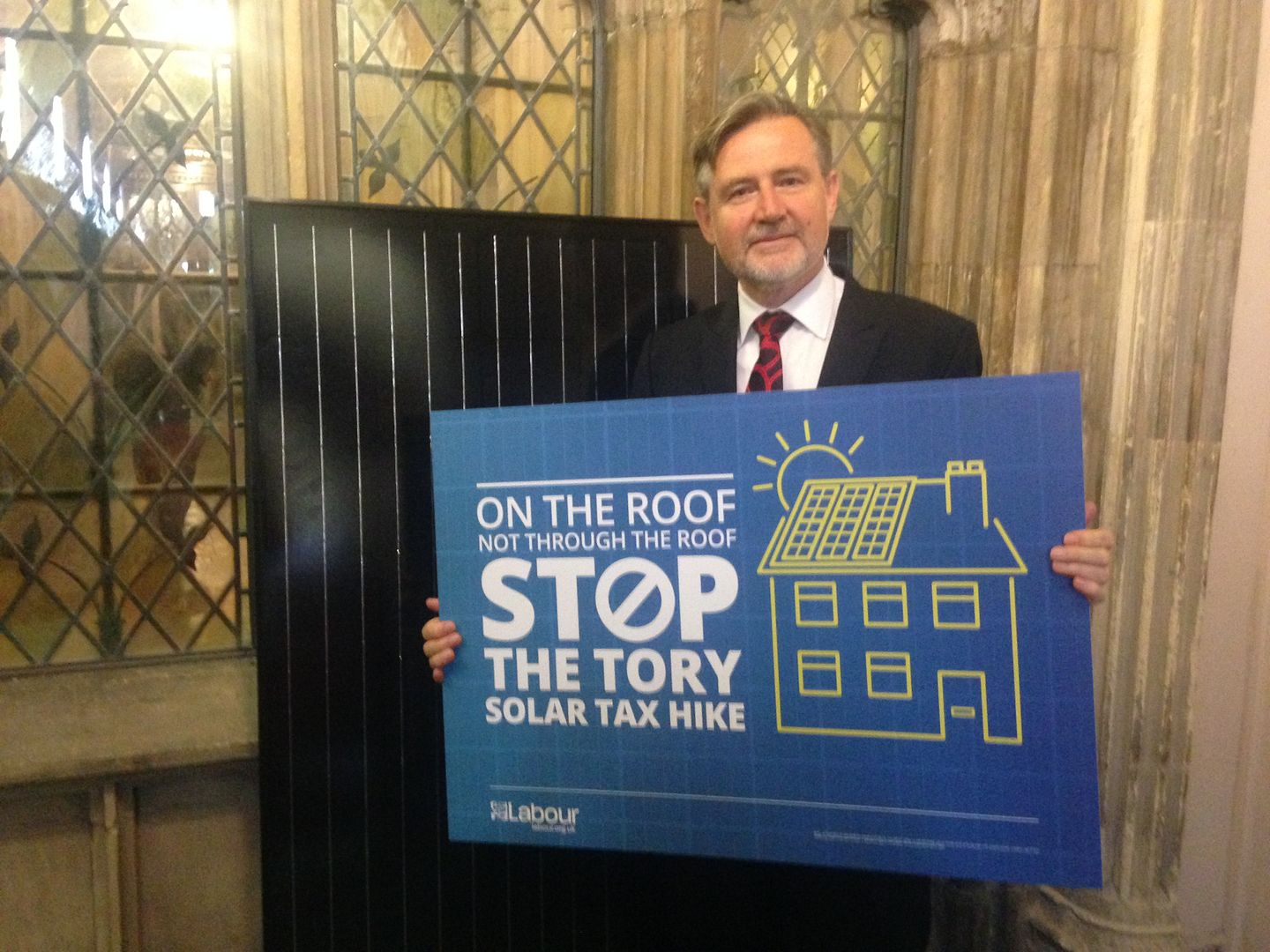 The Tories are undermining high-growth British clean energy industries that will power the future.
They want to land businesses with solar on their roof with a six to eightfold tax hike for doing the right thing by installing clean energy.
This tax hike will affect the majority of state schools installing solar panels on school buildings, while private schools and academies will be largely exempt from the changes. 
Labour is calling on the Tories to pause and bring forward their plans for proper scrutiny so we can ensure that they do not further undermine a clean energy sector which has suffered 12,000 job losses and a crisis in investor confidence due to their policy attacks.

Today, Barry was joined by representatives from SolarCentury, one of the world's leading solar energy companies; the Solar Trade Association; and campaigning charity 10:10, to hear about the difficulties that businesses that have installed solar panels are facing.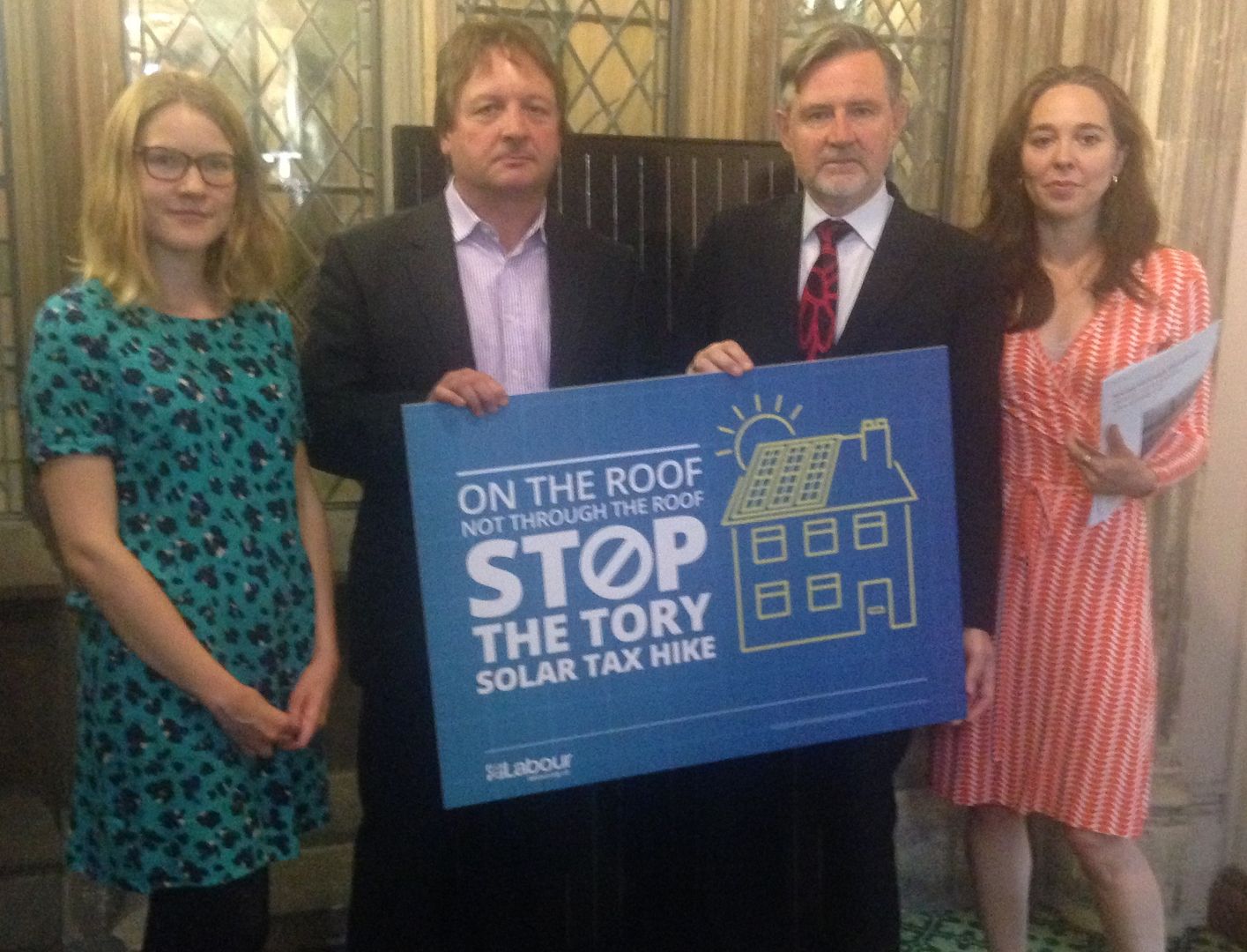 Cecily Spelling of 10:10; Seb Berry of SolarCentury; Barry Gardiner MP; Leonie Greene,Solar Trade Association

The Federation of Small Businesses have also commented on how the tax hike could dampen clean energy investment.
Join us in standing up for British clean energy industry and tell Greg Clark @gregclarkmp to stop the #solartaxhike!
We're launching our #solartaxhike campaign to stop the Tories undermining clean energy industries. With us? RT ↓ pic.twitter.com/oLIRwY1VIX

— The Labour Party (@UKLabour) September 5, 2016