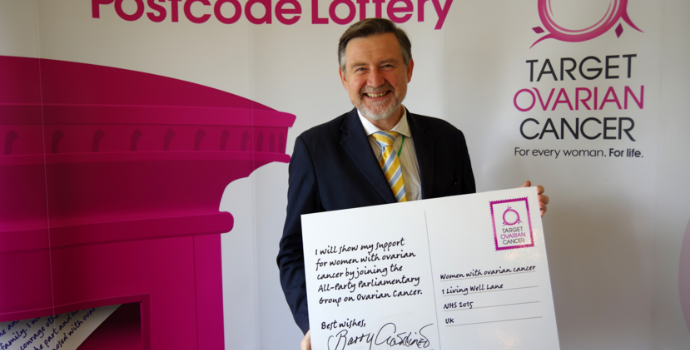 On 23rd June 2015 Barry joined dozens of women with ovarian cancer and 80 other MPs at the launch of the Ovarian Cancer Postcode Lottery campaign in the House of Commons.
Over 7,000 women each year are diagnosed with ovarian cancer and Target Ovarian Cancer works to raise awareness of the need for early diagnosis whilst also offering support and guidance to people who have been diagnosed with the disease.
You can find out more about the campaign and about Target Ovarian Cancer here.